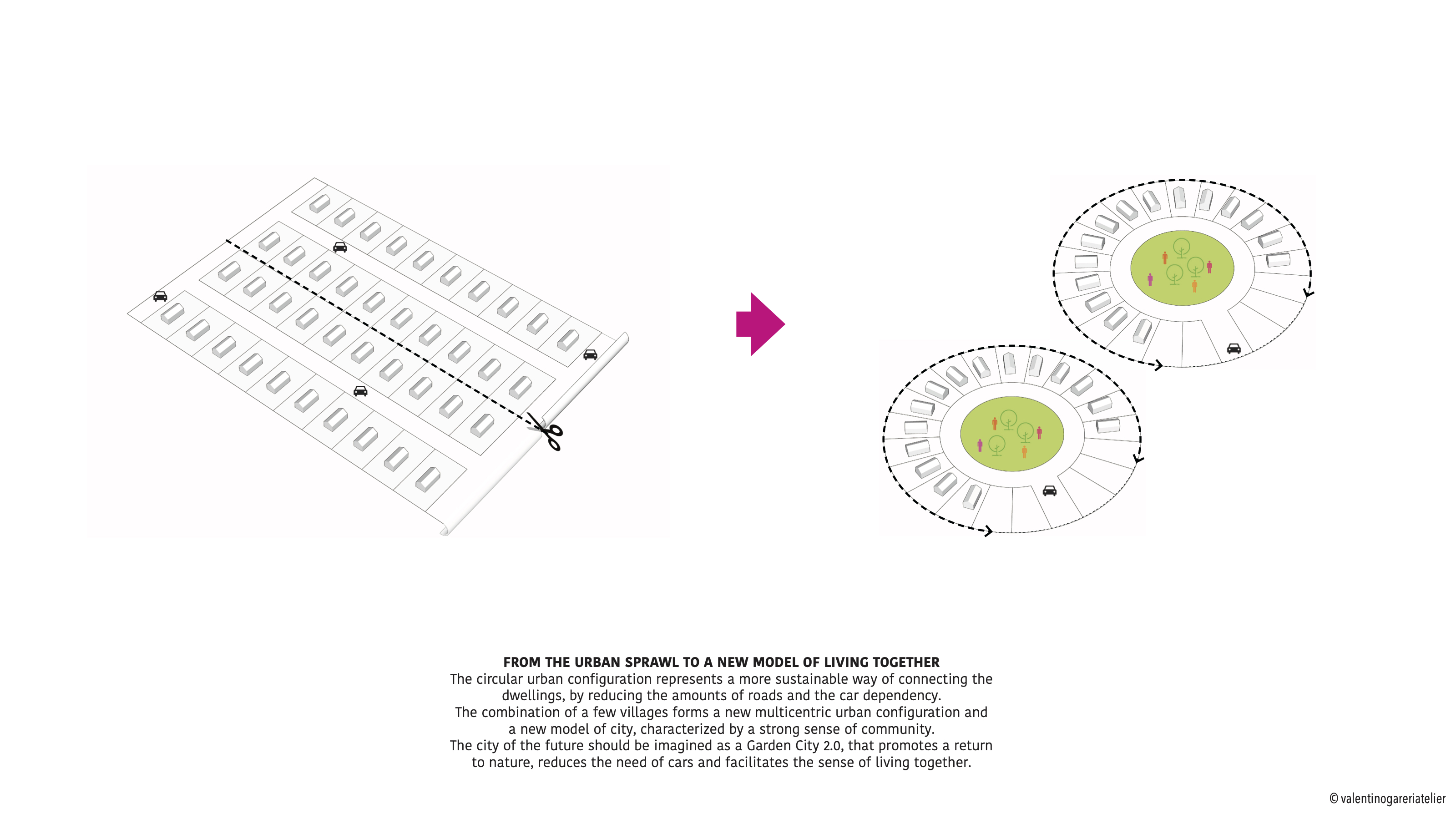 Sunflower Village
3D Printed Sustainable residences
During the pandemic the amount of people who wants to escape from high-dense urban centres has strongly increased, also encouraged by new working-from-home friendly policies.
The exodus from big cites to small towns and rural areas highlights the necessity of re-thinking about the requalification of these areas and defining a new model of city for the post-pandemic future.
'Sunflower' is a residential village of 19 homes designed to provide a new model of sustainable community village, thought for low density and rural areas. Like a sunflower, the arrangement of the houses 'follows' the sun circle, where the lots and houses are radially distributed around a central communal area. Photovoltaic roofs are shaped and angled in order to receive clean energy from the sun, as a sunflower does in nature every day.
PV panels are allocated only on the roofs which have the best exposure to the sun, the energy accumulated is shared with the whole village, and the facades are treated in order to achieve the best performance according to the solar orientation.

The circular urban configuration represents a more sustainable way of connecting the dwellings, by reducing the amounts of necessary roads and the dependency from cars.

The combination of more villages forms a new multi-centric urban configuration and a new model of city of the future, characterized by a strong sense of community. The city of the future should be imagined as a new Garden City 2.0, that promotes a return to nature, reduces the need of cars and facilitates the sense of living together.

Architecture has the power to create places that don't exist yet, but in our dreams. 'Sunflower' is the model of the city we dream for tomorrow' .
(Valentino Gareri).