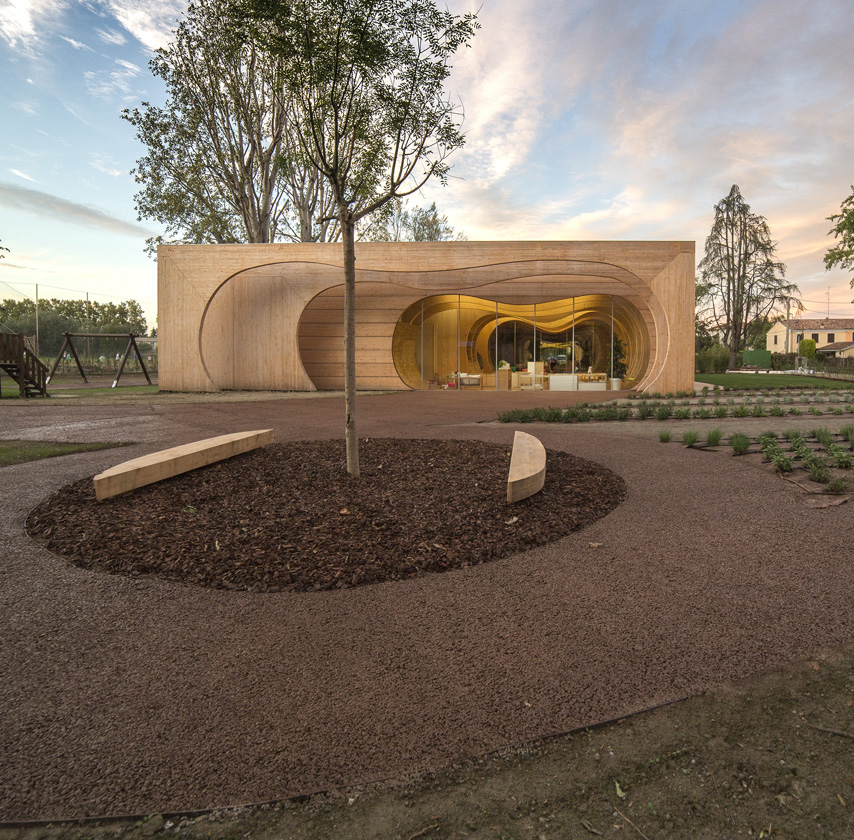 Guastalla Kindergarten, Guastalla, Italy

The new nursery school in Guastalla (Reggio Emilia) is the result of the project with which MC A has won the architectural competition held in February 2014.
The building replaces the existing two nursery schools that have been damaged by the earthquake in 2012 and hosts up to 120 children, aged 0 to 3 years.
The project aims for promoting children's interaction with the surrounding space through an educational vision where everything – from the distribution of the classrooms to the selection of the construction materials and the integration between interiors and exteriors – is planned down to the finest detail.

CREDITS

in collaboration with:
Mario Cucinella Architects (project&copyrights owner)
(photos courtesy of MCA)