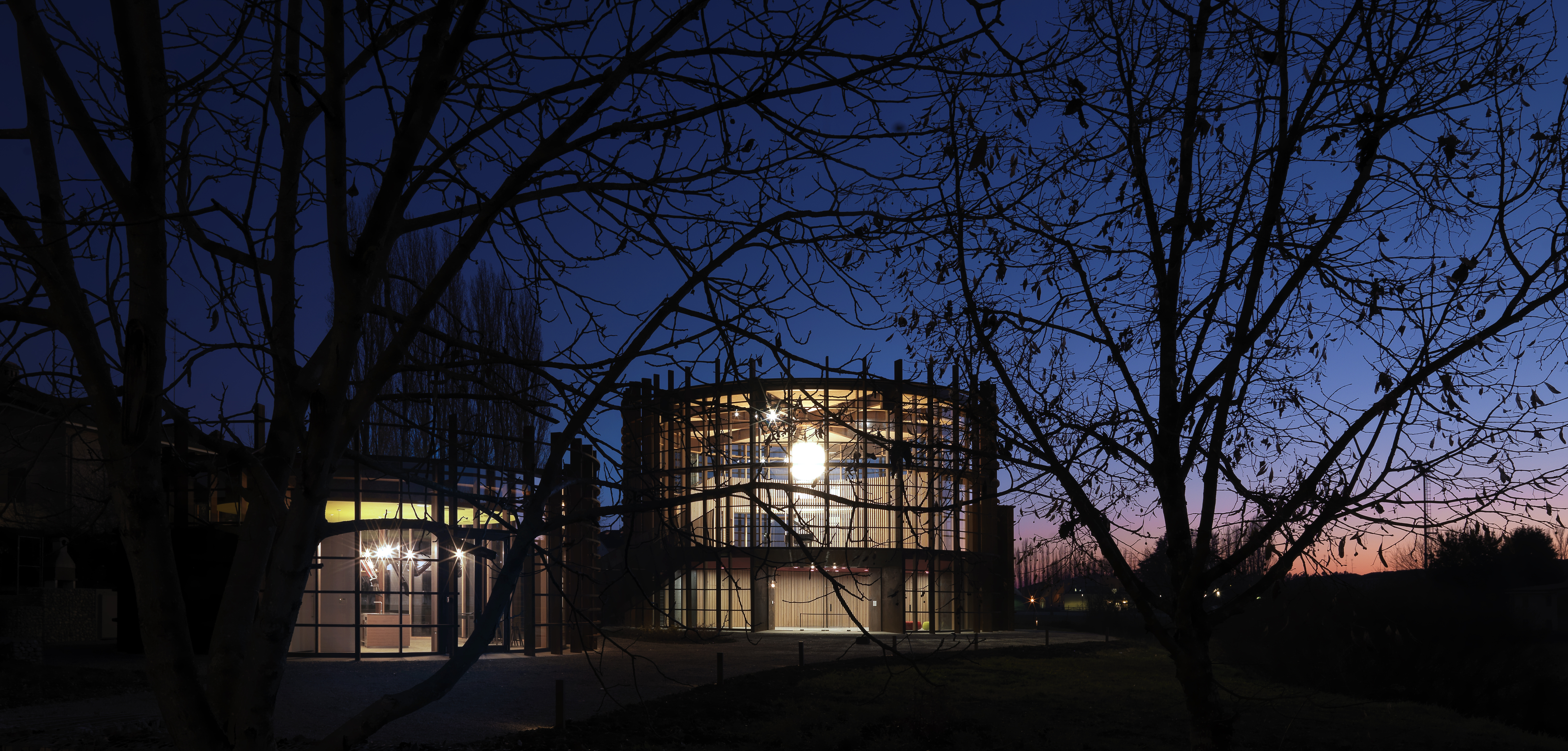 Bondeno Cultural Center, Bondeno, Italy

The intervention consists of two cylindrical buildings that are inspired by the typical forms of the country's rural landscapes, such as silos or hay bales. The intent is to give residents a building not "imposed from above", but a building that stems from traditions of the place, its distinctive features – recognizable and close to the people.
The construction technique combines steel and wood. The circular walls are fully glazed in order to optimize natural lighting and visual permeability.
A steel screen, which texture is inspired by the local handmade wicker baskets, shields the windows from the sun to optimize indoor radiation and passive heating.

CREDITS:

in collaboration with Workshop Ricostruzione
Mario Cucinella Architects
(project&copyrights owner)

role: Project Leader Architect
(photos courtesy of MCA)